How Does a Repipe Work?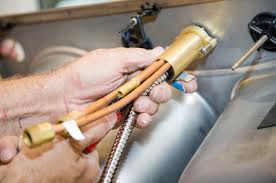 The first step in a repipe is to call a plumber and get a bid. No two repipe jobs are the same, but they're big enough jobs that most plumbers will be happy to provide a free on-site bid.
Once you've found a plumber you want to work with, figure out a schedule that works. Some plumbers will want to shut off your water for several days straight, some will perform staged partial repipes so only some of your water is turned off, and others still will turn the water on again at the end of each day. There may be different costs associated with each option, and each isn't right for everybody.
Then your plumbers will get to work. A full home repipe will typically take a few days, including the drywall patching at the end.
To learn more about how repipes work, or to get a bid on yours today, just call our San Marcos repiping specialists.